Baby of Oslo, San Francisco Freedom Forum presents dissidents, defectors and survivors
At the end of September I attended the San Francisco Freedom Forum, the one-day spin off of the acclaimed Oslo Freedom Forum held annually in May. These forums are presented and organized by the Human Rights Foundation and HRF executive director Thor Halversson. The forum presenters hope to expose dictators and human rights abusers, both elusive and those among us. This first-time conference was held at the historic Regency Theatre on Van Ness in San Francisco.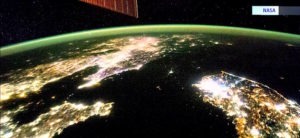 Halversson opened the conference with the stunning image of South and North Korea captured from the International Space Station. He explained that the twinkling lights represent humanity, creativity, freedom and civil spirit (paraphrased) and one can only interpret the darkness of North Korea as the nothingness of oppression, humans jailed in solitary confinement by their dictator.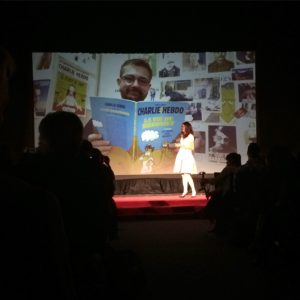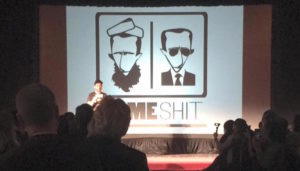 The day continued with Ted Talk-style short presentations by human rights heavy weights like Abdalaziz Alhamza
who founded @RBSS (Raqqa is Being Slaughtered Silently); Roya Mahboob, the first female Afghani tech start-up entrepreneur; Kimberly Motley (Motley's Law) the first American attorney to litigate in Afghanistan, shocking and depressing stories by North Korean defector, Hyeonseo Lee (The Girl with Seven Names), and a standing ovation for Charlie Hebdo journalist Zineb El Rhazoui. The conference concluded with words by HRF board president and chess icon, Garry Kasparov.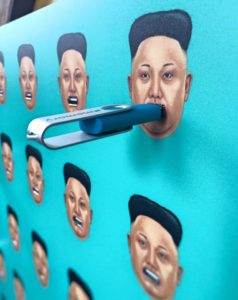 There was an expo that featured Dear Leader Sunglasses (buy really cool sunglasses and help support a free society in North Korea) and USB flash drive smuggler and North Korean defector, Jung Kwang-il (No Chain).
My biggest take-away was that race, gender, climate change, Trump, Israel or any of the other petty topics wealthy nationals like to obsess about, were never mentioned. These activists, defectors and victims suffered abuses of the most basic human right, freedom; so profoundly basic it transcends all identity.